Twitter 102: How To Build Buzz For Your Next Event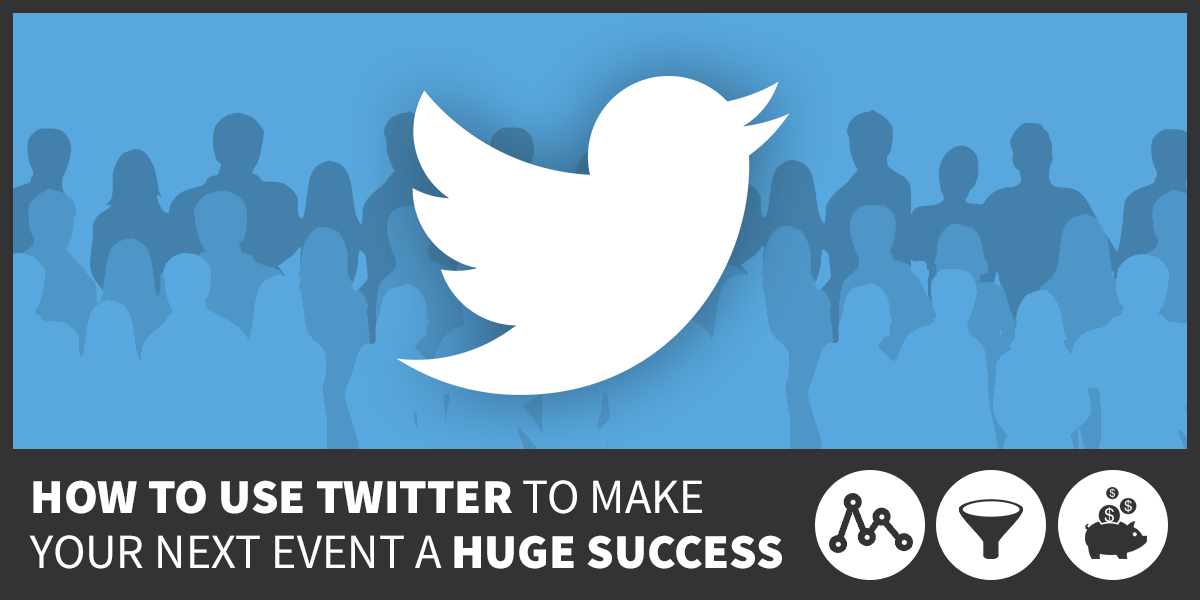 So you've got your event planned out. You've spent weeks, maybe even months planning your webinar or luncheon down to the last detail. Now how do you get the word out? One way to do it – Twitter.
In an earlier post we talked about the easy things you can do to help promote your next event with Twitter. We focused on the easily overlooked details and planning that has to be done in order to be successful with this ultra powerful social media tool.
So now we're going to take a step further and walk through how you can use Twitter to get event guests super excited, while building buzz, leading up to and during your next event.
1

Create A Hashtag For Your Event

Step #1 for creating a Twitter campaign – create a hashtag. Sounds obvious, but don't close your browser window just yet. It's more complicated that just picking a phase related to your event. Here are a couple tips that are important to consider:

See who's already using your hashtag – You may not be able to find a hashtag that's unused by anyone but you. But if a Kardashian is using it, so are a lot of other people, which can hurt the chances of people seeing your hashtag.

Consider character length – If you want event guests to add your hashtags to tweets it has to short and sweet. You don't want hashtags to be a burden, or make guests have smash it in to make the 140 characters. Because chances are, they'll just chop out the hashtag and move on.

Consider the flow – A long string of words smashed together to create your hashtag can be difficult to read. #thebesteventever disorients the eyes and can easily be mistyped. Consider abbreviating or breaking up text heavy hashtags with a number like #best3days. Just make sure it's an obvious number that's relevant to your event so guests don't get confused.
2

Market Your Hashtag

In a way, a hashtag is no different than a coupon or other promotional marketing tool. It needs attention and some advertising to be successful. Meaning, if you're trying to give your hashtag some traction, you need to have a strategy in place before the big day.
3

Capture Handles

Chances are your guests are signing up for your event through an online form. And since they're filling out their name, email address and other important information, consider adding an optional Twitter handle field. You can then either follow your guests as a way to connect, or put them on an attendee Twitter list to see what your attendees are talking about leading up to and during your event. This may take a little bit of extra work, but if you're an active Twitter user and committed to growing your followers, this may be just the thing to give your audience a boost.
4

Create Twitter Exclusives

Twitter, like all social media, is an excellent tool to build buzz and market your event and business. But just because you build it doesn't mean they'll come. There are tons of distractions online, so you need to offer something really juicy to make people pull out their devices and engage with your business on Twitter. This could be extras, prizes–but if that's not in the budget–great tips, information and other fun content can go a long way.

Event Quick Tip: Encourage event guest to tweet questions to you using a specific hashtag, and answer them throughout the event. Sweeten the deal by giving away a special prize at the end of the event to whoever asked the most interesting question.
5

Keep Up The Energy

Last but not least, don't forget to stick to your Twitter strategy throughout the event. Events, especially large scale ones, can be physically draining. There are 1001 things going on at the same time, all of which need your immediate attention. But keeping up the social media energy can mean the difference between excited guests who are fired up about your event, and a dull event that didn't leave an impression.

Make things easy on yourself by going into your event with a schedule or plan. This includes knowing how many times per day you're going to tweet, who is going to tweet (maybe an assistant) and any other social media rules you want to stick to.