5 Non-Awkward Ways To Get Referrals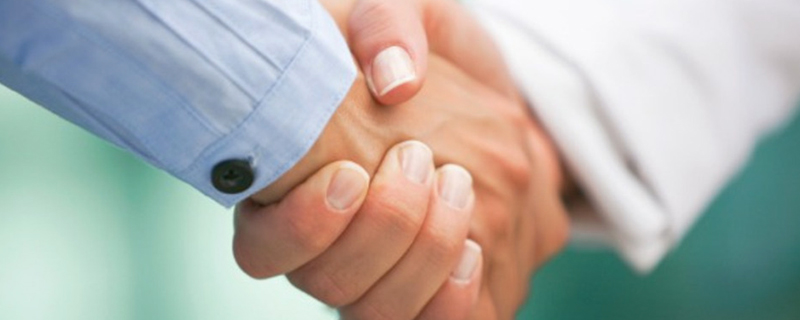 What is it about asking for customer referrals that makes us feel so uncomfortable?
If you're doing your job as a business owner, you're providing a high quality product or service along with a fantastic customer experience. You have customers who love you, and who you love doing business with.
So why is it so hard to ask them to tell their friends about you?
If this describes you, you're not alone. It's a problem many business owners have. Even if you're not the outgoing sales type there are low-pressure ways to get referrals from your customers.
Use Social Or Survey Sites
Survey your customers by using something like Survey Monkey. They have a free basic package, as well as a select package that is $17 a month, which offers unlimited questions and responses. And don't forget, you have a direct line to customers through social media. Ask a few questions to gauge their satisfaction. Then ask those with high ratings if they know someone who would benefit from using your product or service.
Contests
There are a ton of Facebook contest apps that only live to collect testimonials and drive referrals. If this is a route you're interested in taking, make sure any prizes you give away are relevant to the products and services you offer. Also, make sure you make it easy for your customers to participate. Use social networks to announce the contests and communicate with participants throughout the contest. And don't forget to announce the winner over social media as well.
Customer Comments
Generally, most people trust the comments made by another person. So let your best customers sell your product or service for you. Always keep any customer comments that you present on social media raw and unedited because you want people to know that they are real. Also, think about using customer comments on landing pages to help boost social proof. Comments can be a fantastic (and easy) way to market your business.
Reward Your Customers
Customer referrals are valuable, so build campaigns to capture them and invest in them. Reward customers with discounts if their friends purchase your products or services. Host a monthly raffle on Facebook for highest number of customer referrals. However, you want to make sure that you promote the referral rewards experience as a perk, not a bribe.
Encourage Your Customers
You want to encourage your customers to engage with you on social media networks, not just follow you. Don't just tell someone, "Find us on Facebook." Tell them how. You want to give people a reason to like you and follow you. Offer future discounts or training content when you ask someone to like or follow you. This way, they stay engaged with what you have to offer.