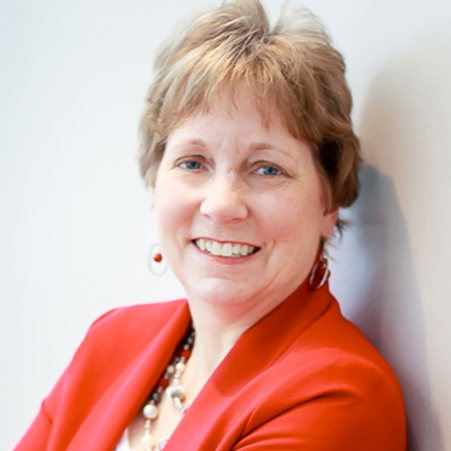 Interview: Robin Bennett
CPDT-KA, Author of All About Dog Daycare
Robin Bennett is a Certified Professional Dog Trainer, author, consultant and expert on dogs. She founded one of the largest dog training companies in Virginia. She has been "reading dogs," teaching families how to train dogs, and working in the pet care industry helping others keep dogs safe for over 20 years. Her first book, All About Dog Daycare is the number one reference on opening a dog daycare. Co-author of Off-Leash Dog Play… A Complete Guide to Safety and Fun, and an extensive staff training program called, Knowing Dogs, she is now making canine body language easy for everyone to understand.
Generate More Revenue By Adding Training Services
FREE guide courtesy of Robin Bennett.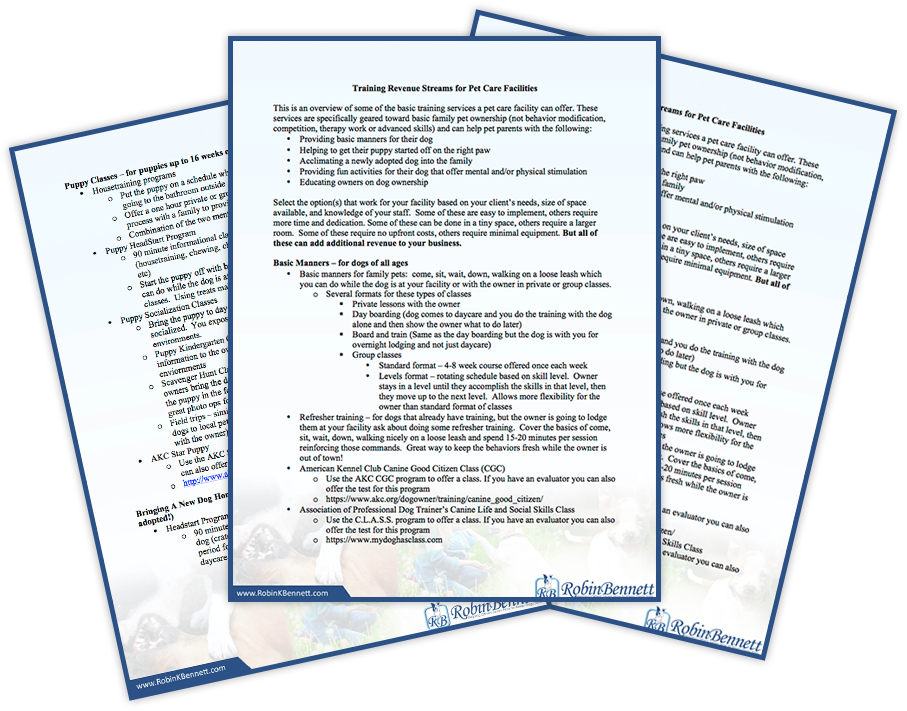 Download Audio File
Contact

www.robinkbennett.com


Robin@RobinKBennett.com
Elsewhere
Additional Resources
Want More Content Like This?
Sign up for the Pet Business Marketing Program.