Thank you for that information. We're definitely going to have a good time on the webinar. Make sure you bring you bring a pen and paper for notes. We'll also be sending out a workbook so keep an eye on your email. The only thing left to do is share this with your friends and have a great day!

Your Gift
Click the link below to download your copy of The Top 5 Tools Professional Marketers Use.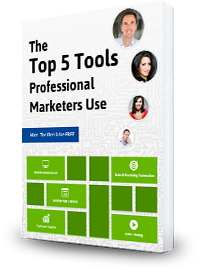 Like Us on Facebook
Use the box below to "Like" our page on Facebook.

Share this with your Friends!
Feel free to share this information with other Pet Industry Professionals. Use the links on the right.