Are You Ready For This HUGE SEO Update?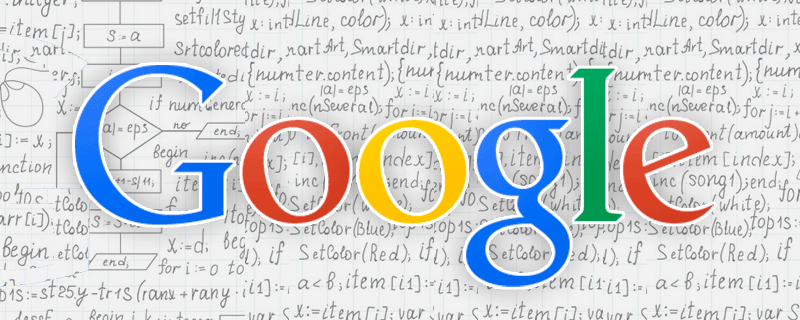 It's no secret that having a mobile website is critical to reach leads and customers on the go. But now search engine trailblazer Google, has taken it one step further by penalizing websites that aren't mobile-friendly.
There have been rumors that Google has been moving in this direction for some time. But in February of 2015 Google confirmed it.
Google released on its blog that starting April 21 2015, their algorithm will start bumping up rankings for mobile-friendly websites over non-mobile sites when a search is done on a mobile device.
According to Google, this move is meant to help mobile users find mobile websites and enhance the mobile experience.
Mobile users don't have the luxury of being able to navigate complex desktop sites with big images to load. Most likely these users will find what they want in a mobile website over a non-mobile website, and Google wants to make it easier to find those sites.
But if you've been following SEO rules like creating killer content, strategically conducting keyword research and following a strict content marketing schedule, your mobile users may have a hard time finding you if you don't have a mobile-friendly site. Which gives your mobile-friendly competition the opportunity to swoop in and steal eyeballs and potential visitors.
How To Get Prepared
This change will affect searches made on mobile devices worldwide. But before you create a plan for making the switch, you first need to know how mobile traffic affects your site.
Start by heading over to your site's Google Analytics reports. From there, find your way over to the traffic sources report and you'll be able to see the comparison of traffic from mobile devices versus non-mobile devices.
Knowing this information will help you figure out the percentage of visitors who are mobile, benefits of having a mobile-friendly website and the potential loss in traffic with a non-mobile site.
Is Your Website Mobile?
Testing your website for mobility is easy. Just do a quick Google search of your website on a mobile device. If it says "mobile-friendly" next to your result, you're ready for the April switch.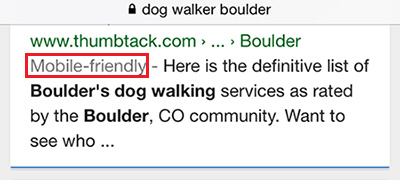 Not Mobile-Friendly?
Google has a free mobile-friendly testing website that anyone can use. This nifty little tool has tips and tutorials on how to get your website up and running on a mobile-friendly platform.
Quick Tip: If you need more in-depth information on how to make the switch, check out our Pet Business Marketing Mastery program. As a monthly member you'll receive hours of online training video covering SEO, web design, marketing strategies and much more. In addition to this cutting-edge training, you'll have access to weekly coaching calls with a web and marketing professional with over 17 years of experience.
What's Next?
This change will significantly affect mobile searches and ranking rules on mobile devices. Even if you aren't getting a ton of traffic from mobile devices, this should not be ignored. This is just one change reflecting a gigantic shift in how we use mobile technology.
You could get away with not making the switch to mobile and taking the damage to your traffic and search engine rank. But our advice is to start making the transition now. As data networks get stronger, mobile devices get cheaper, making your website mobile-friendly will become more important to all the major search engines.
Now it's up to you! Take this opportunity to get an edge over your competition and find the success you deserve.