What's That Smell? It's Your Opt-In Page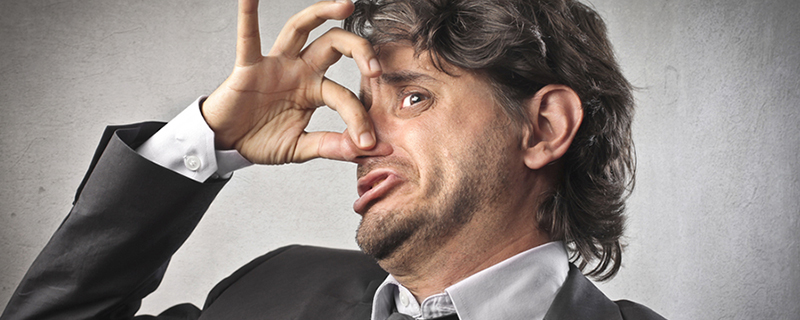 Does your opt-in page stink?
Have you played around with different formats but nothing seems to draw people in? Then it may be time for a full system analysis. Sounds scary, but really you're just going to walk through your entire process as if you were a prospective lead. Ask yourself these 4 questions as you read through you pages, click links and review images.
1

How Do I Find It?

If no one is able to find your marketing then your system will never be able to function. Take special care to do the not-so-fun SEO work. This includes keyword research, linking, metadata, and proper h1 and h2 tags.

Take into consideration the other means prospects are using to find your opt-in page such as your website, email marketing, social media etc. Work through the process to make sure all pages leading to your opt-in form are working as they should be.
2

Why Do I Care?

Even if a prospective lead is familiar with your brand you still need to impress them in a short amount of time. Meaning, your information has to be clear, concise and straight to the point.

There are still some folks who swear by long-winded paragraphs that seem to go infinitely down their website page. That may work when selling a $12,000 coaching session, but not for a free ebook or video series.

Instead, organize information in short paragraphs, bullet points or number lists. Make every word count with attention grabbing copy that's oriented to solve the end user's problems. The fewer words the better, so cut out any filler or buzzwords.
3

What Do I Do Next?

One of our favorite sayings at Black Dog is "A confused mind always says no." But that's because it's so important in the marketing world. It serves as a reminder that overwhelming or underwhelming prospects can cause them to opt-out when they may have been interested in doing more.

Working through this question may be a little bit more difficult than some of the others. Look to your call-to-action, thank you page, and everything else leads see up until getting your lead magnet. Figure out where they can get lost, bored or lose interest and work to correct it.
4

What About My Friends?

If everything goes according to plan, at this point you'll have a qualified lead who wants more information from you. If this new lead is someone who ideally is going to love your brand or business, odds are they're probably going to have friends who'd like the same fantastic lead magnet.

Don't send leads an email asking them to invite their friends 3 weeks after they've received their lead magnet. They're excited right now, so let them share that excitement ASAP. Provide easy to share links or buttons that share your opt-in page link automatically.
Long Story Short
Hopefully this gives you a better understanding of the most common website page opt-in problems and what you can do to fix them. Want to learn even more about how you can capture more leads and close more sales without spending a fortune on marketing? Then be sure to download our free ebook The Top 15 of 2015.